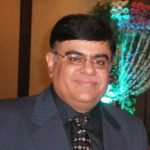 Aloke Shyamsunder Hurra
Co-owner : Academy of Multiple Intelligence
Strong Belief: Innate Intelligence Evaluation based on BRAINBOW is the only way in which a person can lead a COMPLETE potential life free of any STRESS or PRESSURES…Every person should GO FOR IT!
Aloke has become a household name to all the clients whom he has consulted in DNE. His sincere approach, true-to-heart rendering of all strengths and weaknesses of every client, distinguishes him from normal people who need to impress others to gain the respect that Aloke naturally gets.
Aloke himself is a first generation Technocrat with a B.E. (Mech-CAD/CAM) degree from LDCE, Ahmedabad. He has an overall experience of more than 25 years, with almost 15 years as an Industrialist. The practical honing of skills, stress-bearing capacity, problem-solving, business ownership responsibilities have nurtured him professionally. Coupled with that, almost 6 years into Human Resources, with the onus on understanding human productivity and delivery before selling careers, as well as mentoring 1st generation Technocrats in premium institutes like CIIE/IIM-A, Aloke has gained a lot of corporate sense and synergy when it comes to actual achievements of goals. His first-hand knowledge of Multiple Intelligence gained through interactions with the best in IIM has led further to Aloke actually now training teachers on the subject! Aloke has also conducted 200+ seminars on Industrial behavior, Stress management, Time-management, Importance of communication skills etc in known corporates! Aloke and Sanjeev together have conducted more than 250 Trainings on Dermatoglyphics and trained more than 1000 professionals for doing consultations. Aloke has helped change lives of many people. When he took up DNE as his final chosen profession and got into developing BRAINBOW along with Sanjeev & Dhirendra, the entire focus was on providing practical SOLUTIONS for each and every person. Aloke is popular across various age groups as seen from his connectivity on facebook and linked-in!
Aloke is highly inspired by people who can self-motivate as well as lead others through the crisis. Sardar Vallabhbhai Patel, Swami Vivekananda, Bhagwad Geeta are constant motivators for Aloke. The best moment to date has been when he was able to bring the divorced parents of a 12-year-old boy together based on his meticulous consultation and empathetical approach, where even top psychiatrists had failed. Add to that, a lot of children & professionals whose productivity has increased manyfold, thanks to the practical solutions given as per natural abilities, the Job-satisfaction is reflected in Aloke's approach now to live.
The journey from an Industrialist to an HR consultant to now an "Intellectual Distributor", Aloke's life is fully focussed on creating 'human-wealth' by discovering the 'genius' within each and every human being. The constant need for increasing his own knowledge, sharing all that he gains with his team members & learning from every person that he meets is what Aloke does every day.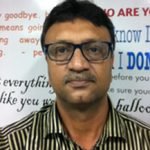 Sanjeev Ashok Kumar Agarwal
Co-owner : Academy of Multiple Intelligence
Strong Belief: There are never problem children, there are always problem parents- they look to fulfill their aspirations through their children
Sanjeev is "Passion" personified..!!. Whether it be his professional, personal or social life, wherever he goes, he radiates his energy and his enthusiasm is infectious thereby leaving a long-lasting impact on the people he meets. His sense of humor is irresistible hence attracts friends easily..!!
Sanjeev is a diligent Xavierite from Loyola Hall Ahmedabad and an MBA with Marketing and HR. He comes from a royal background of inherited business in textiles. This is one of the first marwadi family to migrate to Ahmedabad 8 decades ago.
He is a seasoned businessman beginning from a decade of handling his family textile business. Thereafter he moved to the corporates and worked at senior to top level management. He led the International marketing division as a Director – with Jindal Worldwide Ltd. He was also the Chief Manager – International Sales & Marketing of the Shirting's division at The Arvind Mills Ltd. In between, he had an assignment at Bahrain for a company engaged in the distribution of security systems. He has a history of achieving illustrious business records in all his corporate assignments.
Under the mentorship of his role model and spiritual guru, his dad – Shri Ashok Agarwal, Sanjeev has specialized in Reiki therapy, pendulum dowsing, and vastu. He has helped countless families solve their personal and professional problems. No wonder he is known as a "Spiritual troubleshooter" !!!
In his quest to equip himself with a deeper understanding of the human brain, he came across DNE through his friend Aloke. He acquired proficiency in this area and then realized the potential of DNE as a concrete intervention tool for professional assessments in the corporate HR. Through his various interactions with top-level HR professionals across various sectors, he got guidelines regarding various conventional assessment tools like MBTI, FIRO-B, TKI, DISC etc. While these tests were done based on dynamic inputs and hence gave variable results, he questioned whether the same could be done through static inputs like fingerprints and if possible, the results would be much more stable and accurate.
This innovative thought was shared with his friend Aloke and BRAINBOW took shape
Name of Company – BRIGHT BRAIN COUNSELORS
Contact Person – Archana Marwah – 9818104412
Area – Rajouri Garden, Ring Road.
City – Delhi
Name of Company – INDIGENOUS SOLUTIONS
Contact Person – Mr. Rohan Somaiya – 9769116799
– Mr. Hitesh Thadeshwar – 9167626121
Area – Dahisar (E)
City – Mumbai
Name of Company – MINDENTITY
Contact Person – Mr. Rohit Bengani – 9980149784
Area – Taylor's Road, Chennai
City – Chennai
Contact person – Sudhila Anand
Place – The Gardens
Area – Jebel Ali
City – Dubai – UAE
Contact number – 050 5080021
Contact Person – Deepti Arora
Contact number – 9818037087
Area – Hennur
City – Bangalore
Name of Company – BRAINALYSIS
Contact Person – Lopa Uren Bhatt
Contact number – + 91 9925004757
Area – South Bopal
City – Ahmedabad
Name of Company – AAKAR SKILLS
Contact Person – Gaurav Choraria
Contact number – 9007683979
Area – VIP Road, Vesu
City – Surat
Name of Company – INFINITE DIGNOSTIC SOLUTIONS
Contact Person – Hardik Shah – 9879537119
– Niyati Shah – 9727737119
Area – Maninagar
City – Ahmedabad
Name of Company – JOY OF EDUCATION
Contact Person – Bhavika Jain
Contact number – 9881179955
City – Bhiwandi
Name of Company – MANN CONSULTANCY
Contact Person – Harish Suchak
Contact number – 9920026575
City – Thane
Name of Company – K10
Contact Person – Vandana Motiani
Contact number – 954667778/ 9106693719
City – Ahmedabad
Contact Person – Dolveen Bhatti
Contact number – 8800191499
Area – Cantt.
City – Delhi
Contact Person – Narinder S. Narula
Contact number – 91-9376116363
City – Ahmedabad
Name of Company – MAGNUS
Contact Person – Vishal Saraiya
Contact number – 8888807706
Area – Virar
City – Mumbai
Name of Company – GYMENJOY
Contact Person – Vivek Shinde – 7900130079
– Mandar Mhatre – 9892738043
Area – Navi Mumbai
City – Mumbai
Contact Person – Bijal Jigar Soni
Contact number – +1 631-355-1368
Area – Atlanta – Georgia
Country –  USA
Name of Company – BRAINBOW
Contact Person – Mandar Deshpande
Contact number – 9823012331
– Archana Deshpande – 9403359470
Area – Ravivar Peth
City – Pune
Contact Person – Venkatraaman
Contact number – 9819993084
Area – Santacruz (western Suburb)
City – Mumbai
Contact Person – Mrs Ranjana Chitore – 9422438191
– Mr Vivek Chitore – 9422438191\
Area – Trimurti Nagar
City – Nagpur
Contact Person – Kanan Raval
Contact number – 9768078881
Area – Kandivali,Boriwali,Vasai-Virar
City – Mumbai
Name of Company – ACE TRAVELS
Contact Person – Sujata Arora
Contact number – 9821114582
Area – Lokhandwala Complex, Andheri (w)
City – Mumbai
Name of Company – MEERA REIKI CENTURE
Contact Person – Dr. Anita Agrawal
Contact number – 9322687966/9820687966
Area – Thakur Village, Kandivali (E)
City – Mumbai
Contact person – Deepa Patodia
Area – Ghorpodi
City – Pune
Contact – 9922508574
Contact person – Maulik Doshi
Area – Satellite
City – Ahmedabad
Contact – 9925238444 / 9925238825
Company – Kareerquest
Contact person – Pallavi Karmarkar- 9819030909
– Priya Vadher- 982037006
Area– Goregaon East
City – Mumbai 400063
Company – MANTRA
Contact person – Bhavna Jindal
Contact No. – 9836105530
Area – Hiranandani, Powai
City – Mumbai
Company – Brain Works Studio
Contact Person – Swapnil S Revankar
Conatct No. – 9404477992
Area – Behind Secretariat, Porvorim
City – Panaji Goa
Contact Person – Jenifer Pinto
Conatct No. – 000971504527246
Area – 801,Al Habbai building, oud metha, Dubai,UAE
Email – jeniferpinto82@gmail.com
JALDEEP CHAHAR
VPO SILANI KESHO
TEHSIL AND DISTRICT JHAJJAR HARYANA 124103
CONTACT 9999990721
VAKTA Solution,
contact person: Ramanathan & Seetha Ramanathan,
Chembur, Mumbai
Phone:9901951277/9901950780
INFINITY SOLUTIONS
Contact Person: Prema Sheth & Kausar Shikalkar.
Contact No. : +91-8668309244 / +91-9922941186
Contact Address : Sambhajinagar/Shahunagar, Pimpri Chinchwad, Pune.
Email : 05infinitysolutions@gmail.com